Meats
Gaucho Urbano's guests will have the opportunity to sample sixteen different cuts of meats hand carved and prepared fresh daily from scratch by our skilled Gaucho chefs. Our meats are served in a continuous table side service.
A special token provided to each guest allows them to signal the Gaucho chefs: the green side indicates they are ready to receive service, and the red side stops the service. The guest can resume service whenever they like!
Picanha – Prime gaucho beef
Picanha com alho – Picanha with garlic
Churrasco – Bottom sirloin
Alcatra – Top sirloin
Costela de boi – Beef Ribs
Beef Ancho – Ribeye
Filet mignon – wrapped in bacon
Costelinha de cordeiro – Lamb chops
Perna de cordeiro – Leg of lamb
Peito de Frango com bacon – Chicken wrapped in bacon
Frango ao molho de teriyaki – Chicken with teriyaki sauce
Coxa de Frango – Chicken legs
Linguica – Sausage
Linguica defumada – Smoked sausage
Costela de porco – Pork ribs
Bisteca de porco – Pork chop
Abacaxi – Grilled and cinnamon seasoned pineapple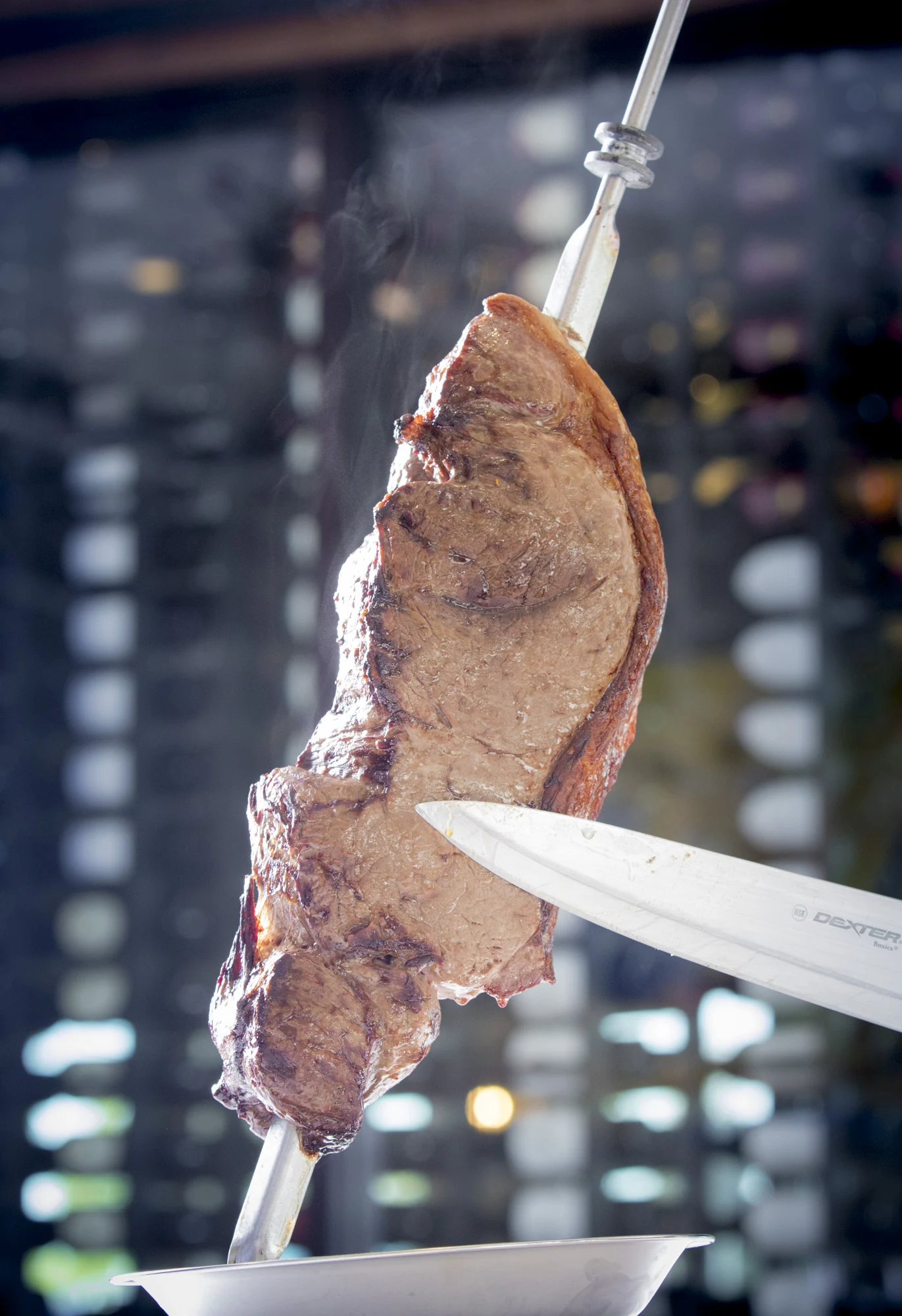 *The temperature of the food items can be served to order, so they may contain raw or uncooked ingredients. Consuming raw or undercooked meats, poultry, seafood, shellfish or eggs may increase your risk of foodborne illness, especially if you have certain medical conditions. Before placing your order, please inform your server if a person in your party has a food allergy.