Gaucho Urbano offers a wide variety of delicious salads and side offerings. We source only the best fresh options for our gourmet Harvest bar, including fresh-cut vegetables, seasonal salads, and cheeses. New items are offered seasonally, so every trip to our salad bar will be a fresh adventure. The Harvest Bar is included with your meal or can stand alone as your vegetarian main course.
At the Chef's Table, discover garlic-infused white rice and vegetarian black beans, the quintessential foods of Brazil. Additionally, savor our rich lobster bisque and the chef's handpicked seasonal sides.
Upon seating, you will sample a Brazilian favorite – fresh, warm, soft cheese bread (gluten-free!).
Our warm side dishes beautifully complement any meal. Look forward to crispy polenta sprinkled with parmesan, sweet caramelized bananas, and rich garlic mashed potatoes on your table. You may also request fried yucca, french fries, and chilis torreados (a blend of roasted habaneros and jalapenos with charred onions) at no extra charge.
HARVEST BAR:
Prepared daily fresh from scratch.
A wide variety of gourmet salads such as rotini and veggie mix, refreshing apple salad, shrimp salad with penne, Brazilian-style potato salad, and many more.
Cheeses –  Fresh ovolini mozzarella, shredded cheddar blend, savory smoked gouda, and whole-wheel aged parmesan.
Smoked salmon, hand-cut genoa salami, teriyaki pearl onions, artichoke hearts, kalamata olives, heart of palm, sweet and spicy Brazilian peppers, and more.
Various sauces and garnishes such as authentic chimichurri, pico de gallo, horseradish, rich pesto, and mint jelly.
CHEF'S TABLE:
Prepared daily fresh from scratch.
White rice with garlic and vegetarian black beans, some of Brazil's staple foods.
Creamery lobster bisque
Seasonal sides of the chef's choice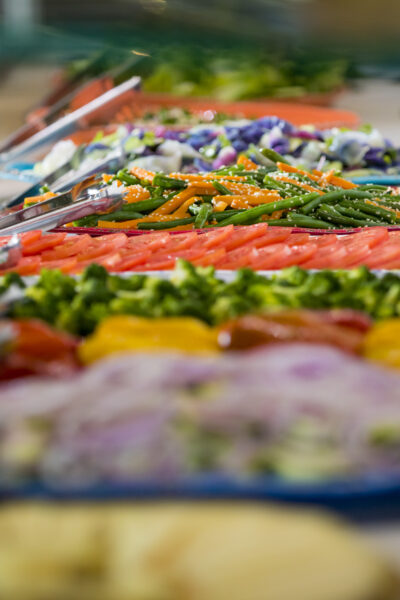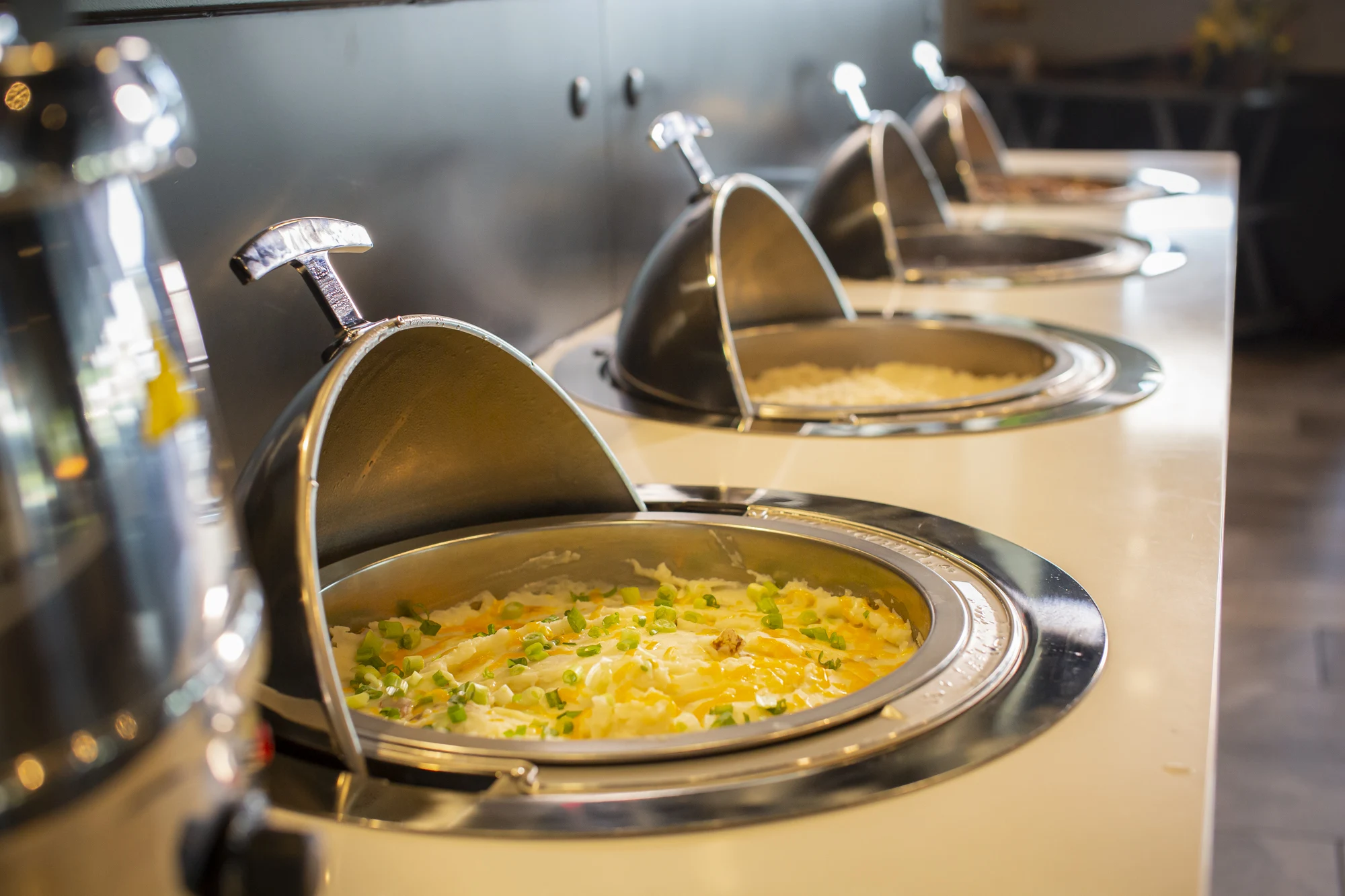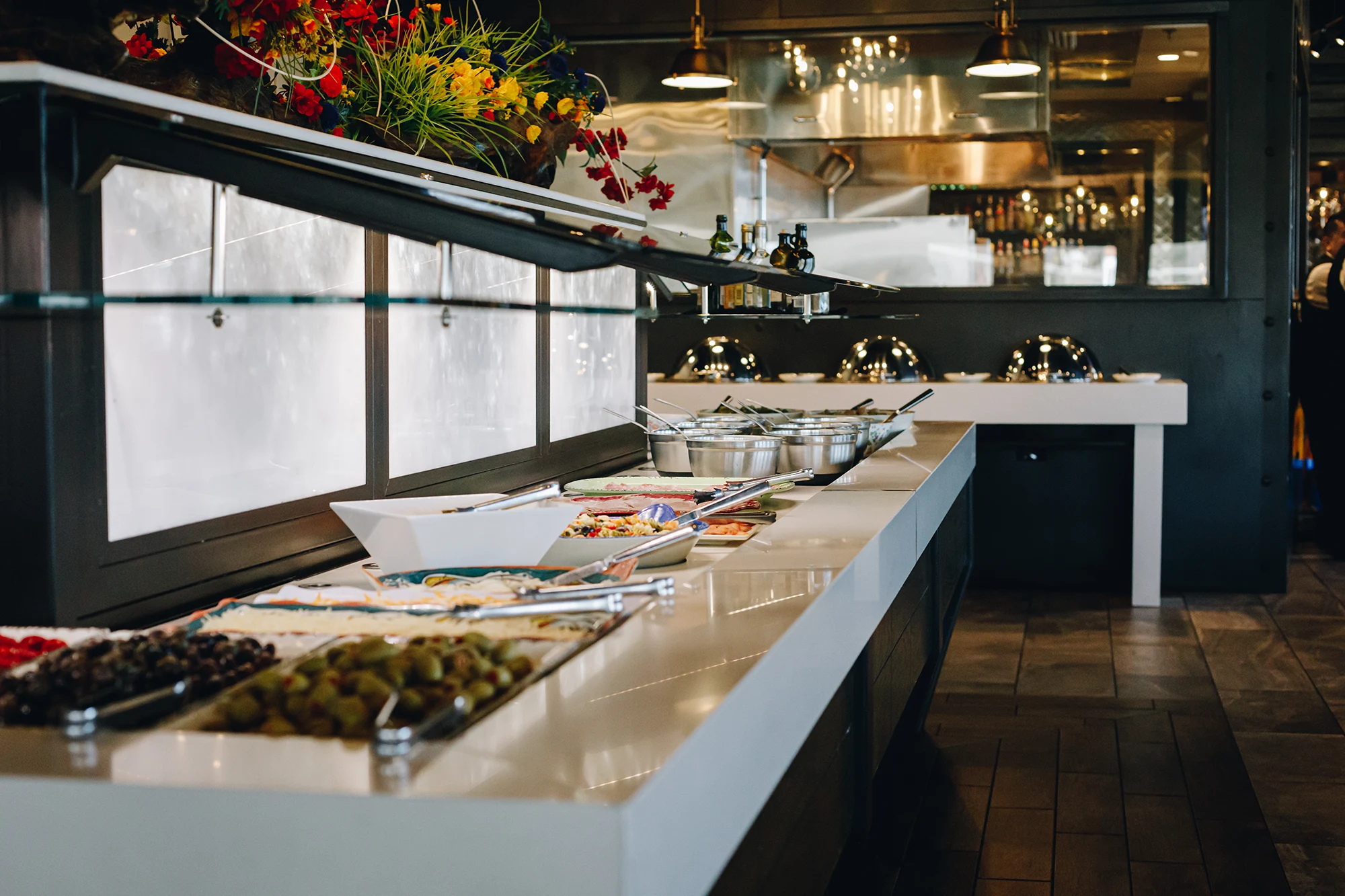 Several of our dishes are prepared upon order, meaning some ingredients might be raw or partially cooked. Eating raw or undercooked meats, poultry, fish, shellfish, or eggs can elevate the risk of foodborne diseases, particularly for those with specific health concerns. Please let your server know if anyone in your group has food allergies before ordering.