Gaucho Urbano offers a wide variety of delicious salad and side offerings. We source only the best fresh options for our gourmet salad bar including fresh cut vegetables, seasonal salads, and cheeses. New items are offered seasonally so every trip to our salad bar will be a fresh adventure.
Our hot side dishes are a wonderful accompaniment to any meal or it can be the main entry itself. At Chef's Table you will find some Brazilian side dish staples such as rice, beans, farofa and mashed potatoes. We will also feature two different dishes at our harvest table such as beef stew, chicken or beef stroganoff, soups, broccoli & cauliflower on white sauce, etc. These featured dishes changes on a daily basis.
Upon seating you will sample a Brazilian favorite – a fresh, warm and soft cheese bread. (gluten free!).
We also offer some off-menu options that will be brought upon request at no extra charge, such as crispy polenta, caramelized banana and French fries.
HARVEST TABLE:
Prepared daily fresh from scratch.
Gourmet made salads, including salmon salad, creamy apple salad, Brazilian potato salad, to name a few
Hand cut fresh and/or steamed vegetables
Cheeses
Palmito (Heart of palm)
CHEF'S TABLE:
Prepared daily fresh from scratch.
Brazilian staple side dishes: rice, beans and farofa
Soup
Seasonal items
Brazilian dishes from all over the country
SUNDAY CHEF'S TABLE:
Feijoada Bar including all the sides and toppings a traditional feijoada requires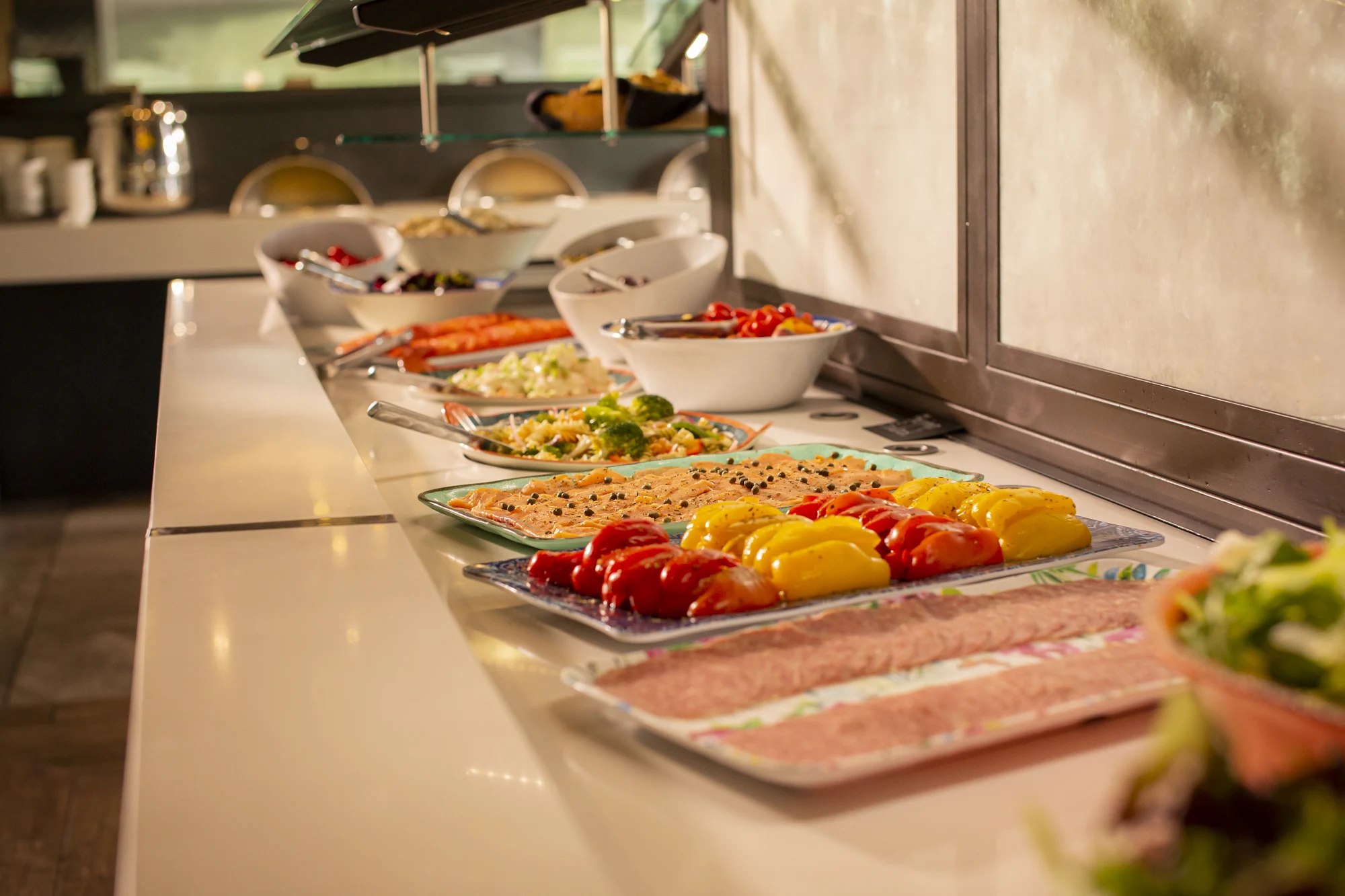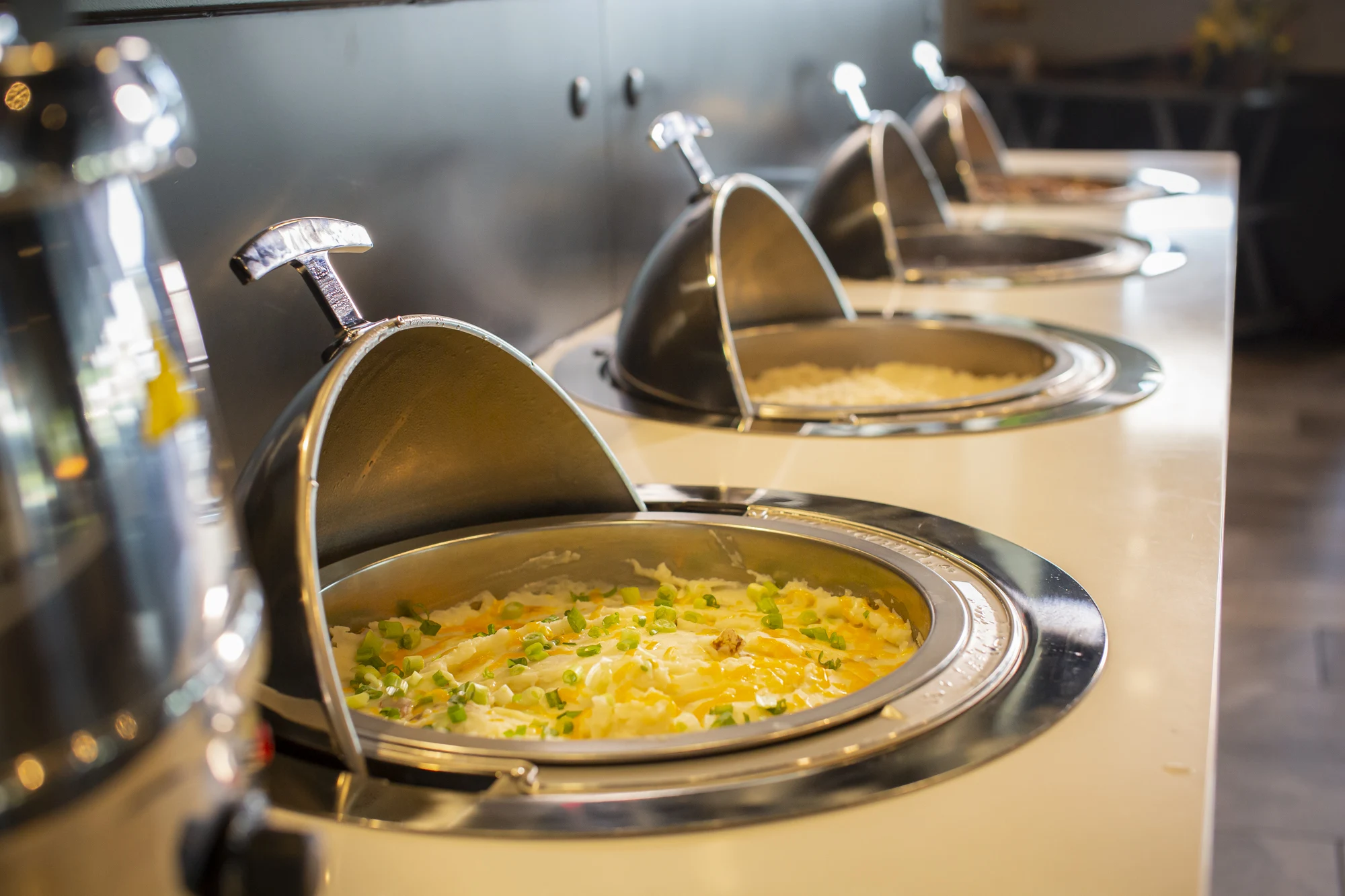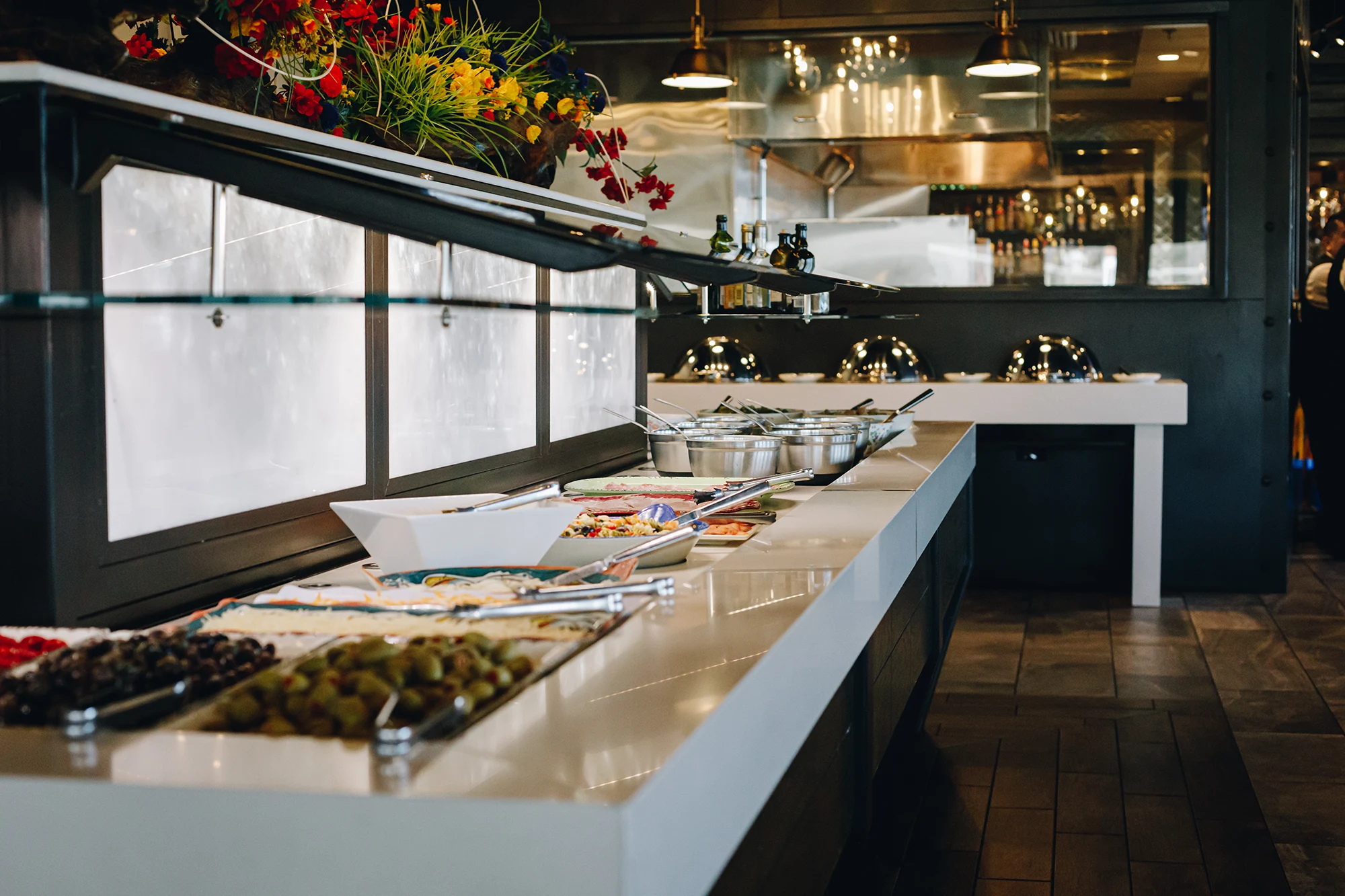 The temperature of the food items can be served to order, so they may contain raw or uncooked ingredients. Consuming raw or undercooked meats, poultry, seafood, shellfish or eggs may increase your risk of foodborne illness, especially if you have certain medical conditions. Before placing your order, please inform your server if a person in your party has a food allergy.